Smile direct Club chat bot
conversational interface + user flow
A customer service redesign that uses chat bot technology to humanize digital dentistry.
My role
​
As part of a team, I created the tone and persona of the chat bot from our survey and user interviews.
​
I wrote most of the chat flow and identified key opportunities and for a more successful customer service experience.
Redesign the customer service experience for Smile Direct Club.
Situation
Digital dentistry is relatively new and often scary.
How does Smile Direct Club build trust with its customers throughout the process?
Opportunity
Empower the user to freely interact with the brand through a new character.
Part of the retainer process requires the customer to send up-close-and-personal images of their mouth - who wants to send that to another human being?
A chatbot that takes the fear and embarrassment out of digital dentistry.
We created a fictional character for customers to interact with to empower them to ask questions freely without judgement.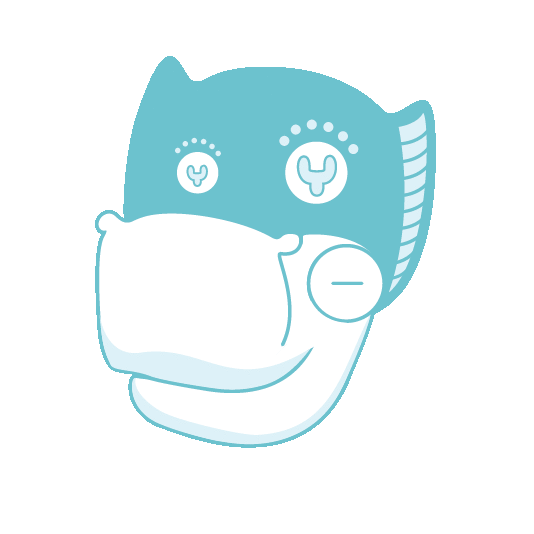 Meet Chomper.
Empathetic
Chomper is a jokester who instills confidence in customers; potential and active.
Using gifs and a healthy dose of puns, Chomper eases the stress and anxiety customers feel when interacting with an Orthodontist or Dentist.
Knowledgeable
Just as a hygienist is the 'middle-man' between the customer and the orthodontist, Chomper is the virtual middle-bot between the orthodontist and customer.
With chomper
Uses Facebook Messenger, a tool customers are already familiar with.
​
​
Customers are chatting with a fictional character, so they are more likely to send awkward teeth photos and answer questions more freely.
​
​
Accessible 24/7.
Without chomper
Only available on product website.
​
​
Customers have to select a topic of interest, rather than explore freely.
​
​
Accessible during business hours.
Chatfuel dashboard
Why Chomper?
The dino-mite bot accomplishes three major goals:​
Clarifies product offering and promotes services
Reassures and befriends customer
Emphasizes the ease and quality of teeth straightening process
Learning
​
Past to present.
Chatfuel, the platform we learned to create Chomper, came naturally to me thanks to my previous experience working in customer service. Having been on the other end of the phone line for Warrior Dash, I remember how effective bots can be as a gateway to the product.
​
​
Problems can be fun.
When we presented Chomper to the class, our team had volunteers read the user problems aloud - wearing mouth guards. (Pictured above)

Needless to say, it got a bit messy.
TOOLS
Chatfuel
Sketch
Google Forms
Keynote